Reading Road Farnborough, United Kingdom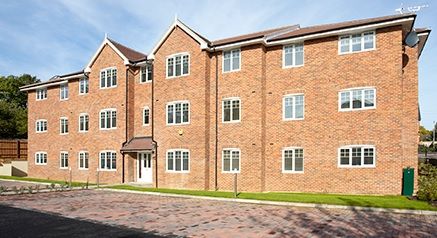 Customer reviews of Reading Road


1 customer(s) have rated this apartment 0 / 5.
Read customers' reviews review this apartment
from GBP 82 per apartment per night
Max guests:

2
Minimum stay:

2 nights
Nearest station:

North Camp
Hair Dryer
Free Parking
Ipod Docking Station
Noin Smoking Building
Welcome Pack
Telephone
Extra Bed
Iron/Ironing Board
CD Player/Radio
DVD Player
Surburban Location
Central Heating
Bath
Shower
Information Pack
Weekly Maid and Linen Service
In Room Sfe
Radio/ Alarm Clock
Please note that not all facilities maybe available in every apartment and some may incur an additional charge.
Reading Road serviced apartments in Farnborough provide well located short stay accommodation with access to Royal Ascot or Thorpe Park as well as numerous corporate headquarters.
These 1 bedroom serviced apartments are modern with comfortable king size beds, immaculate bathrooms and well equipped kitchens. Of course it you'd prefer to dine out, Less than 10 minutes away is Farnborough centre providing a range of bars, cafes and restaurants.
Reading Road Farnborough apartments are only a short drive from corporate headquarters such as Cessna Aircraft Company, BAE systems and QinetiQ Group Plc. Kingsmead shopping centre is also only a 4 minutes' drive. Therefore these short stay apartments are an ideal base for the corporate offices and business parks.
Rates from
Apartment type
Nightly rates
Stays from 1-6 Nights
Nightly rates
Stays from 7-28 Nights
Nightly rates
Stays from 29-84 Nights
1 Bedroom
£ 125.00
£ 110.00
£ 82.00
Rates are excluding VAT - Value Added Tax at 20%